We build strength, conditioning and total body fitness for people at all levels of fitness; whether you're new to CrossFit or an experienced athlete. Through constantly varied and challenging workouts, focused on functional fitness, you'll test different parts of your strength and conditioning to build a body that's capable of anything.
CrossFit workouts change every day and combine cardio, strength and movement designed to give you "functional fitness" and make you ready for whatever life throws at you.
And because we take the time to understand your specific goals, fitness level and physical condition, we scale our group workouts to safely stretch you every day to see the results you want, without ever having to plan or decide your workout.
Whether you're looking for a membership to join our group classes, train 121 with a Personal Trainer,  join our bootcamp –or get your teenager fit, strong and away from their devices, we've got something for everyone.
Total fitness

Every workout planned and scaled for you


Track progress

Wodify App to track and share progress

Be part of something amazing

Motivating support in and outside the gym

Get further faster

Constantly varied total body fitness

Eat smart

Nutrition guidance on hand
Constantly varied functional movements at high intensity
CrossFit is a community based training programme that gets you incredible results; improving health, weight loss, strength and movement. It's a worldwide programme that brings together varied workouts of the day (WoDs) with specific focus areas on designed to make you ready for anything; running, lifting, jumping – total fitness for life.
Body control & range of movements
Respiratory stamina & endurance
Foundations of fitness & health
CrossFit is for everyone, at any age and fitness level.
Our experienced coaches will scale each workout for you, so whether you're starting on your fitness journey or an experienced athlete, you can take part in the same classes and still get the results you want.
When you join, you'll first learn CrossFit Fundamentals, setting you up with the basics you need to take part safely and enabling your coach to assess your personal goals and where to start.
"Training with Glen has supported and challenged me to achieve so much more than I ever expected. My body shape completely changed"
Anne
Tony
"Glens Classes are like a box of chocolates; you never know what you're going get, which keeps it fun and keeps me interested. If you want a workout that really works look no further"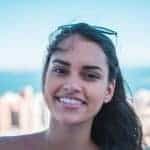 Carolyn
"Every session challenges me to achieve something that I didn't think I could do - which means Im always learning, getting stronger and growing my confidence"
Lydia
"Glen is very knowledgeable and instantly puts you at ease whilst making sure that you realise your full potential - I can't recommend enough!"